Over 5 months ago we started ideating and designing Numerics for the Apple Watch and today we are happy to announce that it is finally live on the App Store.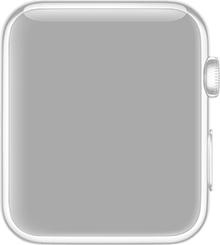 Ever since Numerics was conceptualized, we believed that its benefits would best manifest on a wearable device. At its heart, Numerics keeps you aware of your key performance indicators – your sales today, number of tasks for the day, your marketing effort's performance or any other metric that matters most to you. The quick micro interactions with the watch are perfect for consumption of the bite sized information presented by Numerics. And for a lot of practical, day to day use cases, the quick accessibility and availability of your KPIs on your wrist could make all the difference between knowing them at a critical time or ignoring them completely.
So when Apple announced the Apple WatchKit, we set out on our journey to design a killer app for the Apple Watch and hoped to align its release with the launch of the Watch itself. Because, what is a smart watch without a great app that drives the user to strap it on everyday.
The Apple Watch is simply not an iPhone on your wrist, instead it is a companion to the iPhone. It is designed to provide the user with condensed glanceable information that can be consumed quickly via micro interactions. Since the invention of wristwatches, people have been glancing at them to track time; a changing number thats universally important to everyone. We believe the logical step for a smart watch is to enable its user to track other changing numbers that are more personal and uniquely relevant to the user. So we set out with a mission to design a unique personal experience for Numerics on the Apple Watch to help our users better engage with their important numbers.
While the Apple Watch comes with some limitations of smaller screen size, battery life and computing power. We have designed Numerics in a way that it takes advantage of the benefits of the new technologies of the Apple Watch and fundamentally extends its applicability. Continue Reading…